WHAT IS PROTEOGLYCAN?
Human and animals naturally have proteoglycans in the body. Our cells are surrounded by the extracellular matrix which supports cell's activity in many ways. Proteoglycans are an important component of the extracellular matrix.
TYPE OF PROTEOGLYCAN
Proteoglycans are one of glycoproteins, composed of a core protein with one or more covalently attached glycosaminoglycan (GAG) chain(s).
There are various proteoglycans, classified in terms of which and/or how many GAGs are attached.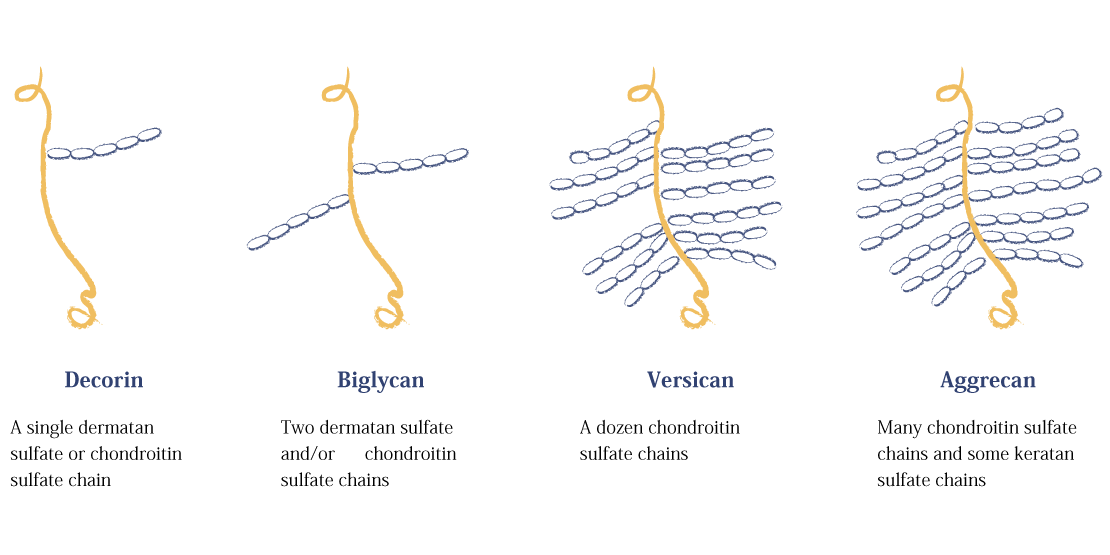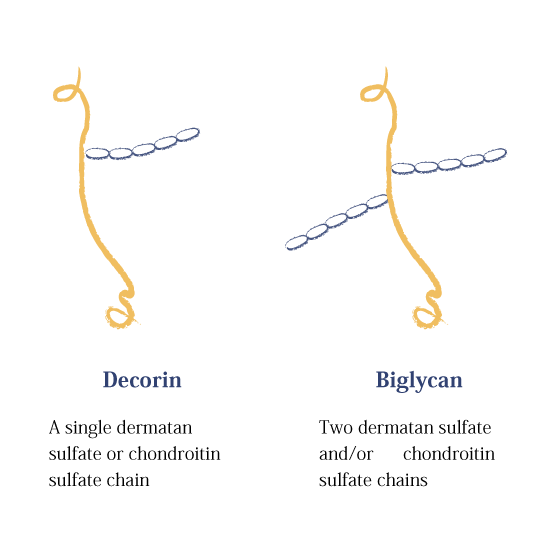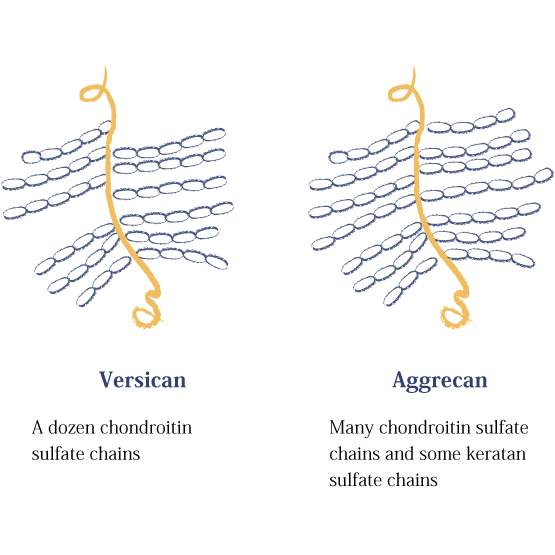 POTENTIAL AND CAPABILITY
Proteoglycans is believed to be responsible for normalization of physiological functions. As research results grow in number, more possible benefits to the human body are revealed.
[Expected Effects]
✓ Stimulating the birth of new cells and the production of collagen, hyaluronic acid, etc. through the cellular activation
✓ Improving symptoms of inflammatory diseases including arthritis and inflammatory bowel disease
✓ Improving age-related skin problems by holding large amounts of moisture
✓ Normalizing gut flora
LINISE provides Aggrecan extracted from Hokkaido salmon for your health and beauty.